What is a watch band?

A watchband or watch strap is a strap which holds the wristwatch to the wrist. A strap is an indispensable part of the watch and by changing it you can completely change the style of a watch.
In this blog we'll describe the history, various materials, different types and various brands of watch bands.
The history of the watch strap
At the end of the 19th century, Patek Philippe founded the wristwatch. At the time it was seen more as a woman's jewel and wasn't commonly used.
Later during the first world war, the pocket watch was replaced for a wristwatch with a watchstrap so that soldiers could see more quickly what the time was.  
After the war ended, the soldiers we're allowed to keep their wristwatches and so the wristwatch gained more and more popularity and so became a manly fashion accessory. The watch band has been commonly in use since the first world war and was back then mainly made of leather.
Which materials are used for watch straps?
The most commonly used materials for watch straps are leather, steel, rubber, plastic and fabric.
Other materials are titanium, ceramic and carbon.
Leather watch straps
Leather watch straps are bands made of leather. All leather watch bands in our product range are made of genuine leather, because we'd like to guarantee the quality of the product. There are various types of leather, including calf / cow leather, suede, lizard leather and alligator / crocodile leather. The advantage of leather watch bands is that they feel very comfortable for the skin. In addition, many leather straps also have a luxurious look. Leather straps wears out faster when it often comes into contact with moisture / perspiration, so make sure to avoid moisture as much as possible.
Rubber / silicone watch straps
Rubber watch straps are in fact just as comfortable as leather straps. The great advantage of rubber bands compared to leather is that rubber watch bands lasts longer. What could be seen as a disadvantage is that is that rubber bands have a less luxurious appearance than leather or steel bracelets, which makes these harder to combine with chic clothing. Rubber straps are often used for diving.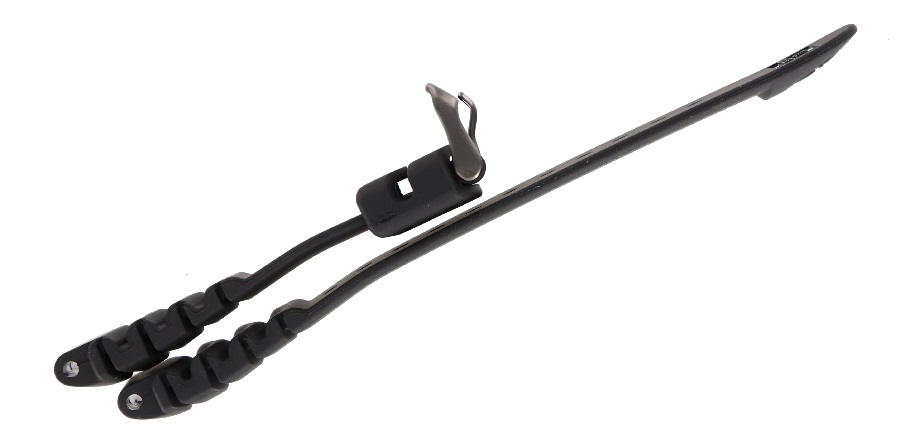 Stainless steel watch straps
Stainless steel watch straps are very strong and can last very long because they are made of solid steel and are nickel free. Steel straps are not so susceptible to moisture or perspiration, such as leather straps, or fragile, such as rubber bands, which makes them very durable and lasting for years. Steel watchbands are available in different shapes and sizes. For example, matted and polished watchbands are available in our assortment.
Fabric / canvas watch straps
Canvas or fabric watch straps have a neutral look and universal strap set so they are suitable for many watches. These canvas / nylon watch bands can therefore be combined with many outfits. Nylon straps are perfect to wear in the summer, due to the comfortably and hydration.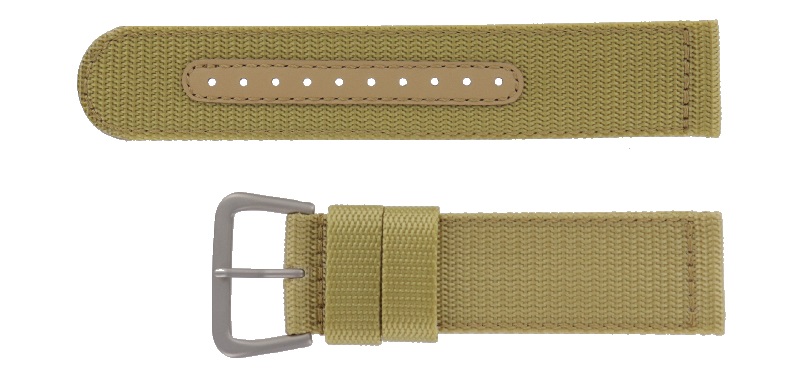 Titanium watch straps
Titanium watch straps are light weight, silver gray in color and anti-allergenic. Titanium is a precious metal just like gold and silver, so it is often used as a material for watch bands.
If you want a watch band that lasts just as long as metal, but offers more wearing comfort, then a titanium watch band is the ideal strap-material for you.
Which types of watchbands are available?
There's a wide variety of watch bands available, but we will describe the most common types of replacement straps that we provide in our shop.
Diver straps
Diver watch straps are designed for watches for underwater diving that features a minimum of 10 ATM, which is equal to an air pressure of 100 meters.  Watchstraps for diving watches are generally made of materials that are water pressure resistant and able to endure seawater. Most diving watchbands are made of rubber, silicone rubber, polyurethane or stainless steel. Some diving straps allow an increase in length by adding a diving suit extension strap piece. If required, more than one diving suit extension strap piece can be added. With increasing dept and rising water pressure, the wrist of the diver is exposed to compression effects that have a shrinking effect on the wrist circumference.
Many diving straps have rippled parts near the attachment points / lugs of the watch to keep the watch sufficiently tightly in place on the diver's wrist at depth. Metal linked bracelets have more failure points compared to rubber diver straps due to the use of link connection parts like screw-pins & split pins and partly therefore we'd advise more often to choose for, for example, high quality rubber diver straps.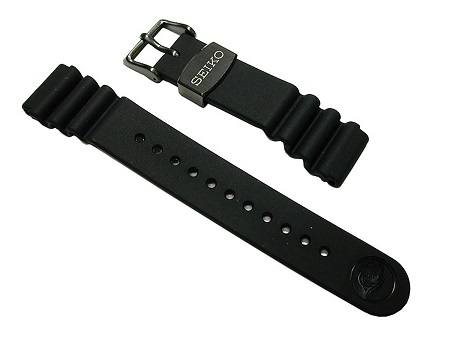 Linked straps
Linked bracelets / watch bands are often made of stainless steel, titanium and ceramic materials. A big advantage of linked bracelets is the various choice of styles.
Among others the oyster, president, jubilee and engineer styles are applicable on linked straps.
Oyster watch band
The oyster band is made of sturdy flat three-pieced links. The oyster strap was introduced in the late 30's and is the most commonly used style for linked bracelets.

Jubilee watch band
The jubilee band is a popular style for linked bracelets and is characterized by three narrow, polished, links in in the centre of the band between the thick, matte finished, side links.

Crocodile straps
Crocodile watch bands are made of crocodile leather and are often very high-quality straps. The crocodile printing on the strap give the watch a luxurious and valuable look and is the most widely used kind of strap for high-end Swiss watches.
The crocodile is in fact a specific reptile from the 'crocodilidés' family. There are 23 species from the crocodilidés-family which includes, among others, crocodiles, alligators, caimans and gavials.
We use the term crocodile-leather as a general crocodilidés-material for the crocodile-leather-straps that we supply in our webshop.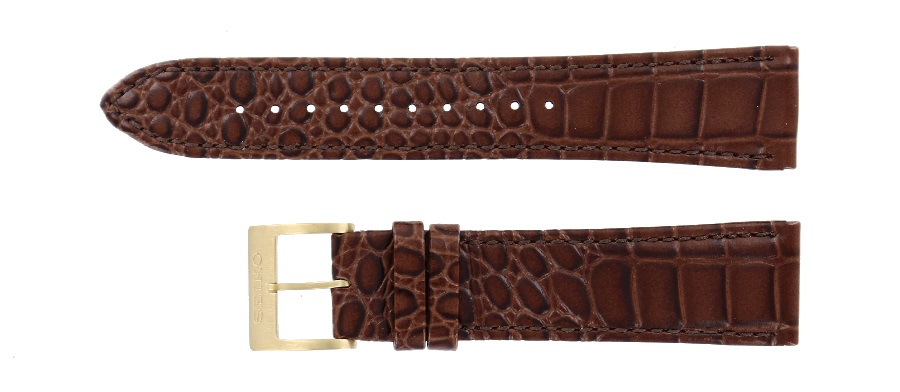 Leather straps with stitching
Many leather straps have stitching to add extra detail to the watch. Very common colour combinations are white stitching and black or brown straps.
Stitched straps are perfect to math an outfit that has contrasting colours.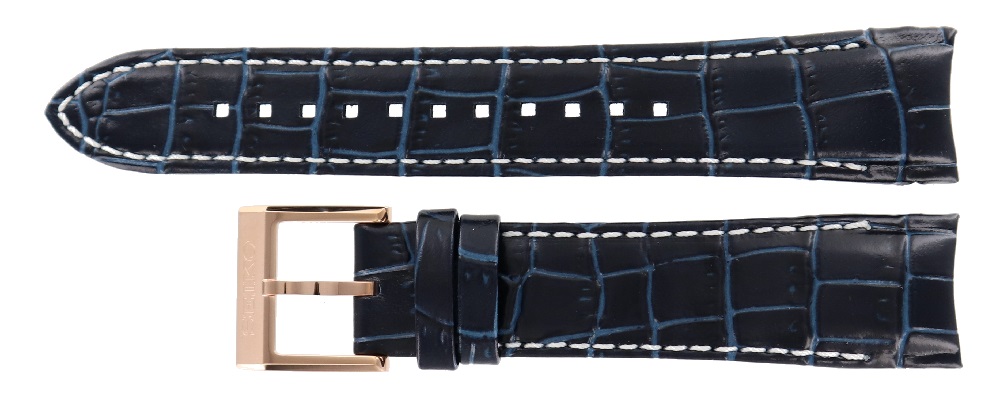 Cuff leather watch straps
Another popular leather strap is the cuff leather straps. Many straps from Fossil are cuff leather or wide cuff leather straps. The cuff is the piece in the middle under the watch which is attached, often by screws, to the other 2 strap-pieces, the one with the buckle and the one with the holes.

Double ridge leather straps
Double ridge straps have padded lines to give the watch a sportier look.
Rally straps
The rally watch band was originally produced for rally-drivers so that the watch was breathable for the drivers during races. These days it's more a fashion-desire and gives the watch a sportier look. It's a perfect kind of strap to wear in the summer, due to the high temperatures so that the band can hydrate so that the strap lasts longer and is less affected by wear.    
NATO straps
NATO watch bands are made of nylon material and the design is perfect for rugged conditions. It's a one-piece strap that goes beneath the watchcase which ensures that the skin never touches the watchcase. Also, this strap is excellent for hot temperatures, because the nylon drains moisture away from the skin. After all, a NATO strap is also very comfortable to wear. In short, perfect!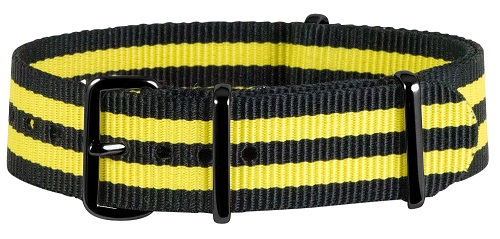 Branded watch straps
In our website you'll find many branded watch straps from brands like Seiko, Tissot, Breil, Guess, Diesel, Fossil, Armani, Calvin Klein, Casio and many more.
Seiko watch bands
From Seiko we do sell many kinds of straps, including; Seiko diver straps, Seiko Oyster bracelets, Seiko Jubilee straps and many more.
Most of the Seiko straps on our sire are subdivided into the watch series to which they belong.
In our shop you can buy, among others, Seiko Sportura straps, Seiko Monster straps, Seiko Prospex watch bands, Seiko Kinetic watch straps, Seiko Premier straps, Seiko Arctura straps, Seiko Coutura watchbands and Seiko Velatura bands.
More info about Seiko watch straps will follow in a later blog.
Tissot watch bands
We've got also plenty of Tissot watch straps provided online in our web shop. Many types and watchband-models are available from Tissot, but in a later blog we'll go into this in more detail.
At the moment we have rubber Tissot watch bands, leather Tissot straps, stainless steel Tissot bracelets and canvas Tissot straps online.
Just like Seiko, we've assigned the Tissot straps also to the watch-series to which they belong to.
On our site you can buy, among others, Tissot T-Touch straps, Tissot T-Sport watch straps, Tissot T-Race watch bands, Tissot T-Trend bands, Tissot Quickster watchbands and Tissot Le Locle straps.
Fossil watch bands
We also have a wide collection of Fossil watch bands available, but most of the Fossil straps still needs to be listed to our website. There are many types of Fossil bands and all of them starts with the model numbers, namely with; JR, AM, BG, BQ, CH, ES, FL, FS, ME and SI.  The leather straps from Fossil are often wide cuff leather straps and rugged watch bands.
All these Fossil straps belong to Fossil watch-series like, Fossil Speedway straps, Fossil Blue watch bands, Fossil Big-tic watch straps, Fossil Arkitekt bands and Fossil Twist watchbands.
And of course we do supply many more original straps from watch-brands, including; Breil watch bands, Guess watch straps, GC watchstraps, Diesel watchbands, Armani straps, Calvin Klein straps, Zodiac bands, Pulsar straps, DKNY straps and Philippe Starck bands.
Have any questions on this blog, or would you like to make a product-request for a specific watch band which isn't on our website? Feel free to contact us and we'll help as soon as possible!